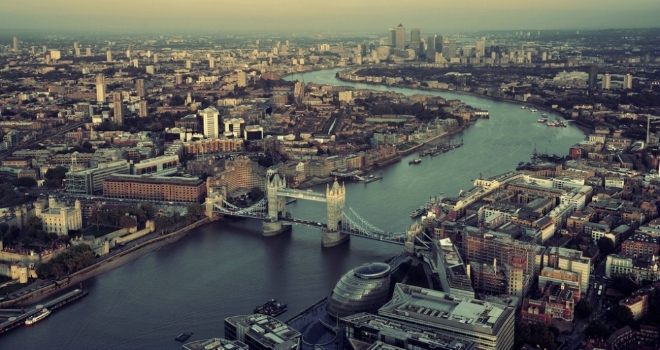 A new survey that measured homeowner sentiment has revealed that, despite the huge growth in equity enjoyed by a large number of homeowners in London, the majority still grumble about their property's size and unspectacular views.
The study by aluminium glazing specialist, Express Bi-Folding Doors, is designed to find out what people really think about their home, examining stressful criteria such as the size of a property and garden, décor and even everyday clutter.
Although size matters most to Londoners, 52% of homeowners in Brighton felt disgruntled by the amount of space in their home, closely followed by 48% cent from Birmingham. The following Top 10 reveals how frustrated residents in other cities ranked:
1. London – 62%
2. Brighton – 52%
3. Birmingham – 48%
4. Leeds – 43%
5. Nottingham – 42%
6. Manchester – 40%
7. Cardiff – 39%
8. Southampton & Norwich – 38%
9. Liverpool – 37%
10. Bristol – 35%
Age plays a factor in how happy we are with the size of our homes, with 25-34s (58%) the most likely to be unhappy, whilst over 55s (74%) are happiest with their square footage.
When it comes to what causes this perceived lack of space, 54% of homeowners highlighted clutter as the biggest culprit. To combat the issue, over a third (34%) use mirrors, 28% use clever lighting and 37% decorate their home in light colours to convince themselves and potential buyers that their home is bigger than it actually is.
Surprisingly, only 15% of the nation would be happier if they had a bigger garden, with 3% wishing it was smaller.
The most divisive issue of all was the view from a property, with over a quarter (27%) of homeowners in Edinburgh pleased that the view from their window provides the opportunity to spy on their neighbours. The Scottish capital was closely followed by a quarter of homeowners in Newcastle and 21 per cent of people In Leeds who can't resist a peak.
Nationally, men (19%) were the biggest curtain twitchers compared to 16 per cent of women, whilst 12 per cent of respondents complained of a lack of privacy. One in 10 dwellers complained that their view was obscured, with an unfortunate four per cent having to put up with an eyesore.
When it comes to a room with a view, 79% of residents in Plymouth were pleased with their surroundings, with the majority boasting their home offers picturesque views and overlook countryside. The Devon city was followed by homeowners in Edinburgh (74%) and Newcastle (73%) who can't get enough of the stunning views outside their window.
London again topped the list of disgruntled homeowners, with 48 per cent unhappy with the view, followed by Liverpool (42%) and Belfast (41%).
Steve Bromberg, General Manager for Express Bi-Folding Doors, who conducted the survey, commented: "Despite London boasting some of the highest house prices in the UK, money clearly doesn't buy happiness for homeowners in the capital who are preoccupied by the size of their pad or the view outside their window.
It's not all doom and gloom, with large swathes of the country pleased with their view and many savvy homeowners knowing the tricks of the trade to make their home appear more spacious than it really is."