A sweet, new look is coming to our homes thanks to Dulux, who've revealed Spiced Honey as its Colour of the Year for 2019.
An earthy, caramel hue, according to the experts at the paint brand, it's versatile enough to introduce into a wide range of home interiors – because it can be "calming and nourishing" or "stimulating and energising", depending on the palettes and light surrounding it.
"Spiced Honey is a warm caramel with notes of amber, that perfectly reflects our new sense of optimism and resilience for 2019," says Marianne Shillingford, Dulux's UK creative director.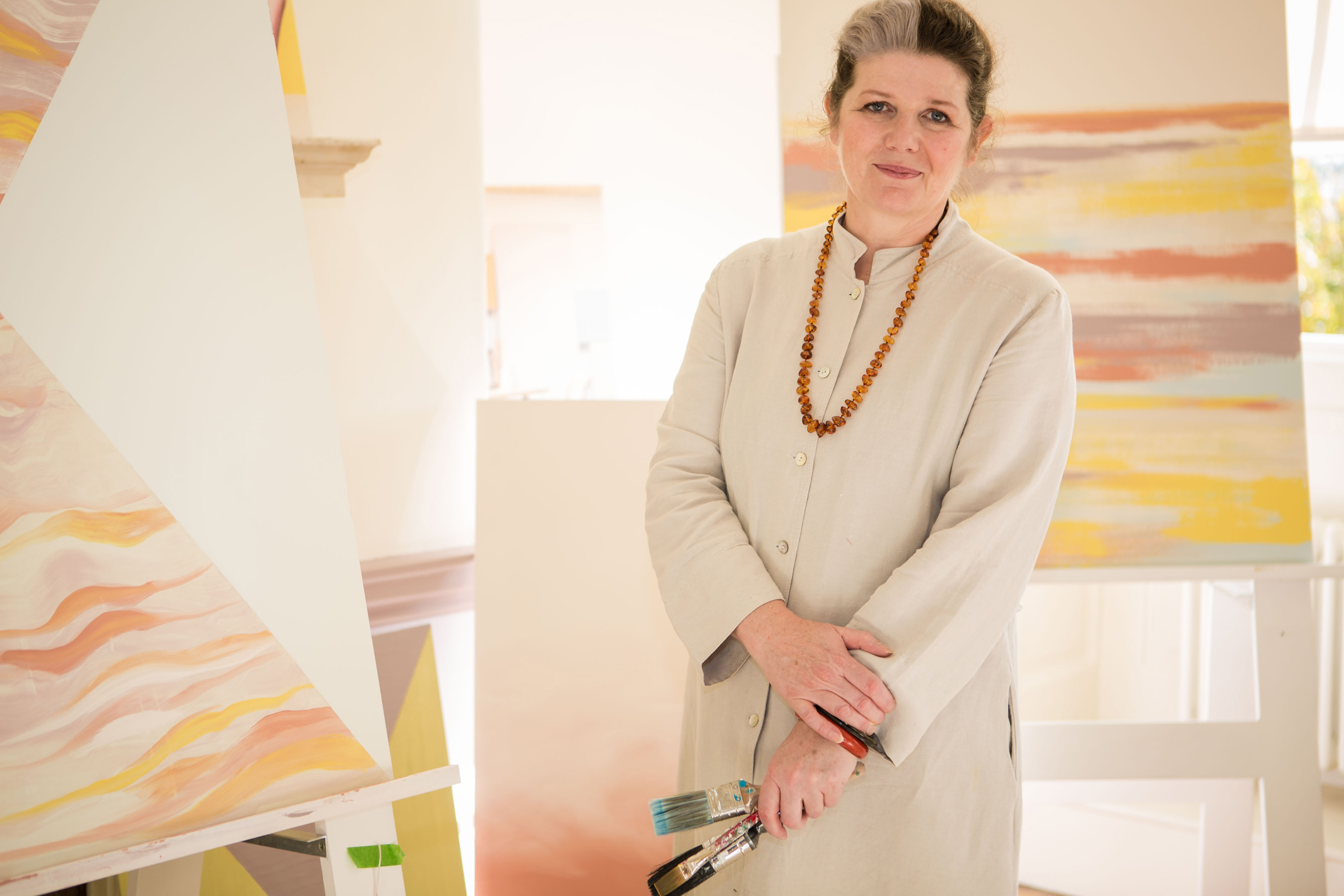 "While 2018 was seen as unsettled and unpredictable and saw us retreating and hiding behind our sofas, next year is one where we're ready to 'let in the light'," she adds.
Here, Shillingford shares her guide to using the colour to create successful settings…
What is Spiced Honey?
"Spiced Honey has a raw, natural quality that works like a warm neutral, which makes it so adaptable to pairing with different materials and styles of decoration," she enthuses.
"It looks especially good when teamed with whites and off-whites in furniture and furnishings, which gives it a contemporary feel."
What can it do for rooms?
"Its rich caramel tones visually turn up the thermostat a few degrees, and so it's perfect for creating a relaxed, cosy atmosphere in places where we like to think, dream, love and act," Shillingford notes. "Its the colour of warm woods, and while there's something reassuringly familiar about it, which may pay a nod to Seventies retro, this is a new colour with a fresh, modern spin.
"Paired with off-whites and a dollop of deepest inky Cobalt Night, Spiced Honey offers a room a fresh contemporary bite, but introduce soft warm greys and muted pinks like Angora Blanket and Soft Stone, and you achieve a look that is as sweet and delicious as honey on hot buttered toast."
DECOR TIP: For a sophisticated living area, use the shade as a backdrop and add touches of soft pink, intense burgundy and sophisticated deep blue. Polished woods, mid-century furniture, graphic rugs and textiles will emphasis will enhance this look.
How can this shade be used in rooms?
'Spiced Honey' is the @duluxuk ColoursFutures Colour of the Year for 2019. https://t.co/JzFNt4UCQh…lour-of-the-year/ #spicedhoney #colourfutures #colourfutures19 pic.twitter.com/nGtIPP4smP

— PHPD Online (@phpdonline) September 5, 2018
"It's a colour that's happy to play the supporting role rather than being a full immersion shade on all the walls, but it could be a wrap-around colour in a small room where you want an intimate atmosphere.
"Otherwise, feature it in bands and blocks, as well as on interior woodwork or for painted furniture," Shillingford adds. "Be guided by when you most use a room, as well as the light levels it enjoys. If it's mostly used during the day and there's little light, its bronze tones will be more pronounced and it will be more dominating.
"If, however, your room is north-facing with large windows and ample light, you could decorate a larger area. Light has such a lovely effect on this shade – which is in fact predominantly yellow in its make-up, so in full sunshine it has an invigorating, uplifting feel. As the light fades and it's seen in lamplight, it takes on a gorgeous cocooning, soothing, almost textile finish. "
DECOR TIP: For an energising atmosphere, partner Spiced Honey with richly pigmented shades, including deep forest green, bold teal and intense terracotta red. With wooden furniture and botanical prints, the effect will be a cosy but lively space.
Where could you use it?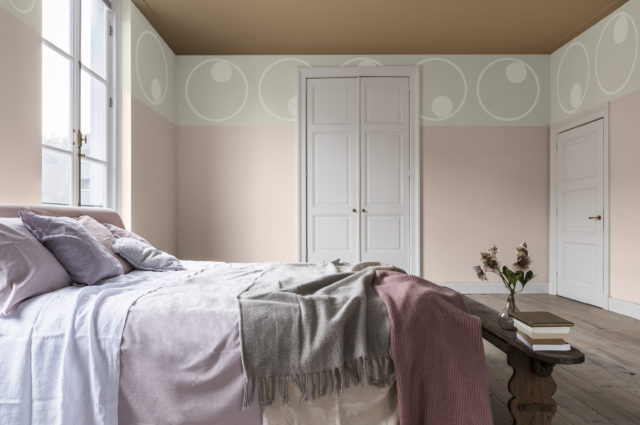 "I'm loving the idea of using this colour on a ceiling, possibly in my bedroom. It's such a liberating way of decorating because the ceiling is the most uninterrupted space in a room," says Shillingford. "Focusing the colour overhead allows you to be much more more creative with walls, so you can hang more art and other decoration. Interior designers are starting to call the ceiling the fifth wall!"
DECOR TIP: To create a serene space, pair the shade with romantic powder pinks and blues. Plain pale woods, simple hand-thrown vessels and pretty fabrics will add to the contemplative, centred feel.
What other ways are there to feature the shade?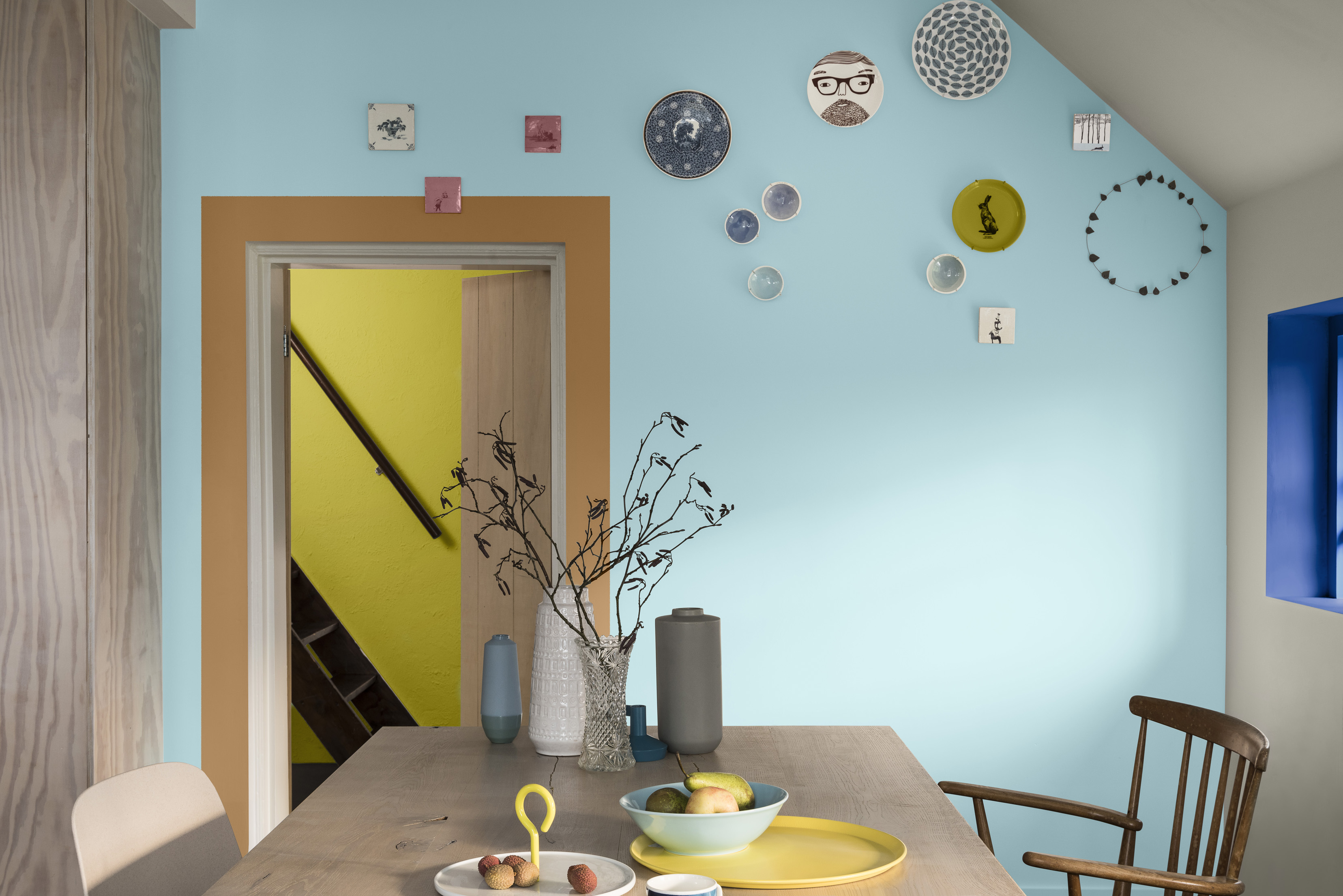 "Think of this Spiced Honey as flavour for a room. There's no need to overdose on it, just as you wouldn't if it was a spice in cooking. It works equally well in small doses. Using it that way is the ideal starting point if you want to experiment and see if it's to your taste," suggests Shillingford.
"Paint a shelf, create a painted border around a door frame, or feature it as a low band of colour at dado height on a wall to ground a space. Alternatively, pick up on it with accessories."
DECOR TIP: Be playful with Spiced Honey and enliven it with pops of vivid red and green among pale pinks, blues and crisp greys and whites. Partner with reclaimed, personalised furniture and bold graphic shapes for an on-trend eclectic look.
Shop the look
– Press Association